WhiteGayze™ continuously prove that being LGBTQ, in and of itself, isn't some shortcut to social awareness.
If you've followed my work for any length of time (particularly, my activity on Twitter), you'll know my issues with the WhiteGayze™ have been fairly well-documented. But for the benefit of anyone who might be new to Angry Black HoeMo, I'll give the term WhiteGayze™ a proper definition (subject to change whenever the hell I feel like doing so):
WhiteGayze™ (noun): A catch-all term that is used to highlight people who are white and LGBTQ-identified (most often gay, cisgender men, but not always), who embody and/or exhibit the many, many negative and harmful characteristics that are informed by white supremacy (in many cases, whiteness and maleness), in ways that intersect with the LGBTQ community…and are particularly harmful to LGBTQ People of Color (POC).
This includes, but is not limited to: general discriminatory attitudes towards POC (i.e. "No Blacks, No Asians"), rationalizing—and/or perpetuating—racially-insensitive behavior, appropriating slang, mannerisms and trends created by POC (and not understanding why that's a problem), speaking for the entire LGBTQ community in ways that erase POC, fetishizing and objectifying POC in ways that give no consideration to this country's racial history (or even present), earnestly uttering the phrase "Inner Black Woman," etc.
Note, the term WhiteGayze™ can absolutely be applied to non-white LGBTQ people when they exhibit similar harmful behaviors…especially the affluent and/or white-passing queens, who aim to assimilate into whiteness…even if it's to everyone else's detriment (i.e. Uncle Tom's).
Also, note that I address whiteness on a systemic level, as opposed to limiting it to individual actions…white ignorance isn't just happenstance, but by design.
With all of that out of the way, let's get to reading.
There's this naive belief (which I think the majority of LGBTQ people of color have, at one point), that being LGBTQ gives white people some heightened ability to understand race-based oppression, due to the oppression they experience from being Queer and/or Trans/Gender Non-Conforming. History has proven, time and time again, that this isn't quite the case. In fact, one of the more prolific Black, Queer voices of the Civil Rights Movement, James Baldwin, summed up a root issue of WhiteGayze™:
I think white gay people feel cheated because they were born, in principle, into a society in which they were supposed to be safe. The anomaly of their sexuality puts them in danger, unexpectedly. Their reaction seems to me in direct proportion to the sense of feeling cheated of the advantages which accrue to white people in a white society. There's an element, it has always seemed to me, of bewilderment and complaint. Now that may sound very harsh, but the gay world as such is no more prepared to accept black people than anywhere else in society. It's a very hermetically sealed world with very unattractive features, including racism.
After years of continuously being annoyed, at best—flat-out hurt, at worst—by WhiteGayze™, nothing they do really surprises me, at this point. Neither does this latest infraction. But, of course, their inability to surprise me (unfortunately) doesn't take away from their ability to agitate the ever-loving fuck out of me with their bullshit. The latest example came up as a response to this recent, viral photo of a car sticker from a Trump supporter:
This, of course, drew a visceral reaction from many people. But not long after it's viral-going, some WhiteGayze™ have chimed in with the following meme, in response:
I've seen 3 instances of this being posted around social media, so far…2 of the posters gay men, and 1 of them trans (of course, all of them white). And pretty much all of the cosigning that I've seen for this "Forgiveness" photo has come, seemingly entirely, from affluent and/or white people.
There are at least a couple of major problems I have with this:
First, if your privileged ass wants to forgive unabashed homophobes, that's your prerogative, but speak for your goddamn selves. Leave the pride flag and the rest of the LGBTQ community out of it. I don't know how forgiveness works in your, little world, but generally, an extension of peace and forgiveness from the oppressed victim is preceded by a sincere show of remorse and desire to do better from the oppressor/aggressor…neither of which has remotely happened, here. Clearly, based on the existence of that original sticker, alone, LGBTQ-phobia is still alive and well and bigoted ass people have no plans or intentions to stop. How do you "forgive" discrimination that's literally still ongoing, at full-speed?
Not to mention, why haven't we learned, by now, that niceness in the face of violent discrimination gets us nowhere? Reminder that gay rights didn't gain traction in this country until a riot. I'm not sure how freedom (and I mean true freedom for ALL, not this assimilation bullshit that a lot of y'all aspire to) will ever be attained when so many people are this weak…and for no, good reason.
Second, I fully understand the context of this meme being a direct response to the Trump 2016 sticker. But you can't overlook the historical context, in that the figure you're jumping to forgive (on my Black-ass behalf, at that) is, ultimately, a confederate sympathizer. Confederates…y'know, the people who literally went to war to try and ensure that people like me remained in chattel slavery? For whomever made this (and I'm making a pretty safe guess that it was one of the WhiteGayze™), who the fuck are you to speak for me and any other Black, gay person on whether or not we can forgive a self-identified confederate lover? Remember that this community doesn't revolve around you and your white-ass experiences (as much as you'd like for that to be the case).
As I always tell WhiteGayze™ (and wypipo, in general): Learn your damn place.
This isn't the first time WhiteGayze™ have been on some tone-deaf bullshit and it certainly won't be the last. All I know is, since my dream of packing up the entire Black LGBTQ community and shipping us off to another planet isn't an option, we're gonna have to keep calling out this bullshit, because, as I've pointed out, by virtue of being white, this bullshit ain't gonna stop. And having an affinity towards the same gender and/or not conforming to established gender norms does nothing to change that.
I could wrap this up more eloquently but this is my blog and that's about all I've got, for now, so…
Short version: I'm tired of WhiteGayze™.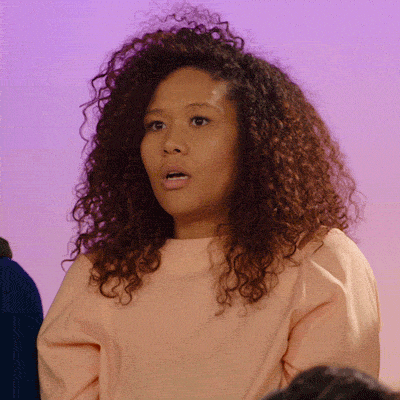 ---
If you enjoyed this post or any of my other work, consider buying me a beer and/or bourbon!